For the Seen exhibition we commissioned 3 south west young emerging artists to produce a new artwork, responding to the question want does it mean to be seen.
The posters are for sale in our shop and a percentage of sales will go towards supporting the work of the Intercom Trust LGBT+ Charity.
The artists are:
Tom Stockley
Is a queer performance artist, producer and poet.
In Untitled (SEEN), the artist regurgitates their queer subconscious from a departure point of visibility and self-perception. Archive photography, clipart, gothic text and Madonna lyrics intersect to form a psychosomatic landscape of the queer millennial experience – the artist's conscious and subconscious experience of fetish scenes, queer club nights, psychoactive substances question how their queerness is perceived both by themselves and those around them. Transferring the design from Microsoft Paint, phone apps and email further disintegrates the work, a queering of the design process and a parallel to the artist's practice and sense of self.
Instagram,  T.S.IDIOT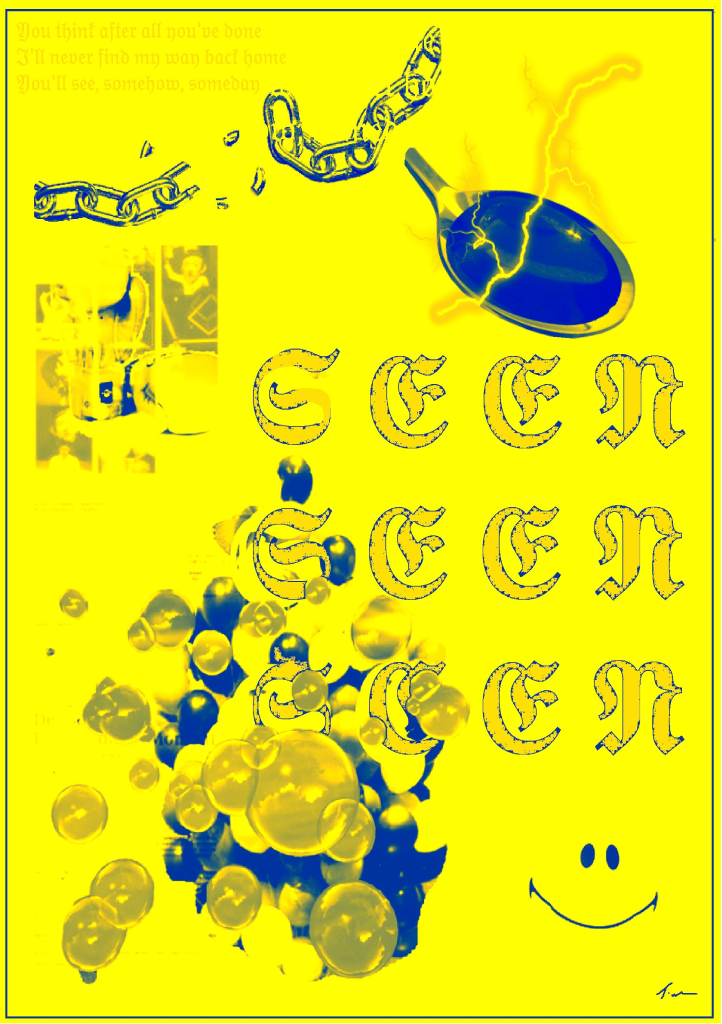 Mia-Rosa Green
Is an Illustrator, writer and poet.
The beautiful Illustration by Mia-Rosa reflects their own struggles and depicts how many people in the LGBTQIA+ community struggle with identity.
Instagram,  miarosaillustration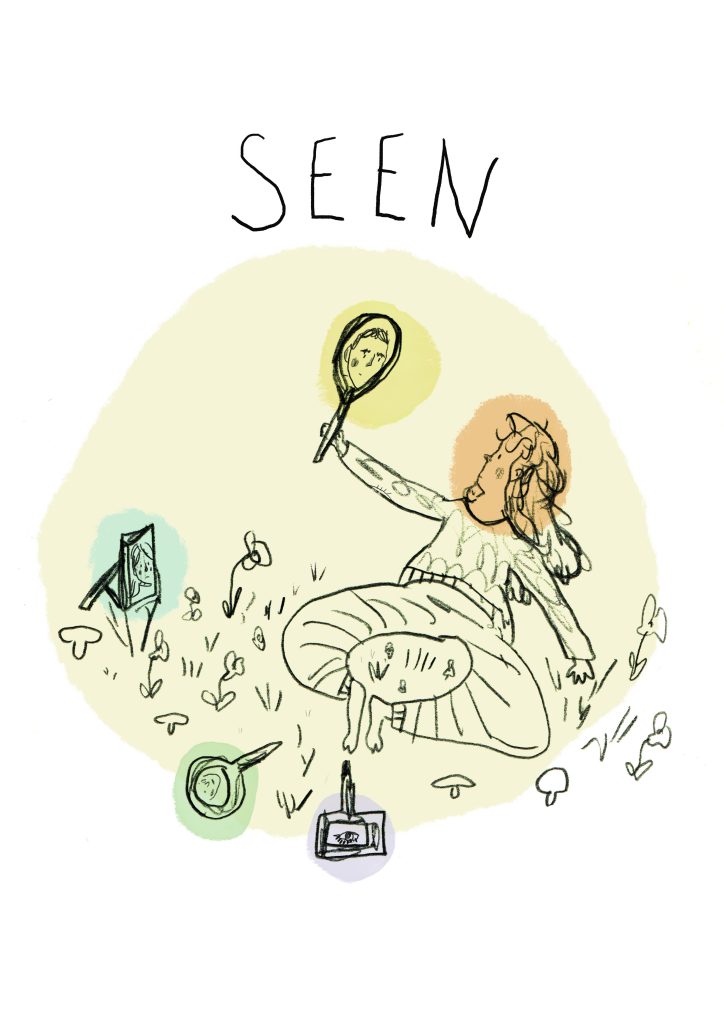 Georgia Murphy
Is a printmaker, creative educator, and arts activist.
With the photograph She/They Georgia shares something so personal. Georgia was on their daily train ride to work, it was the first time they had worn their new pronouns badge in public. Although they took it off at the end of the journey it still felt like a big step and a way of being seen in a place where they haven't always felt it.
Instagram,  georgiamurphyart